Health Screening Kiosks

Know Your Numbers. It's Vital!
Blood Pressure | Weight (BMI) | Heart Rate
Counties and Cities
Population Health Management
Community Wellness Initiatives
Corporate Wellness
Employee Health Awareness
Health Education Incentive Programs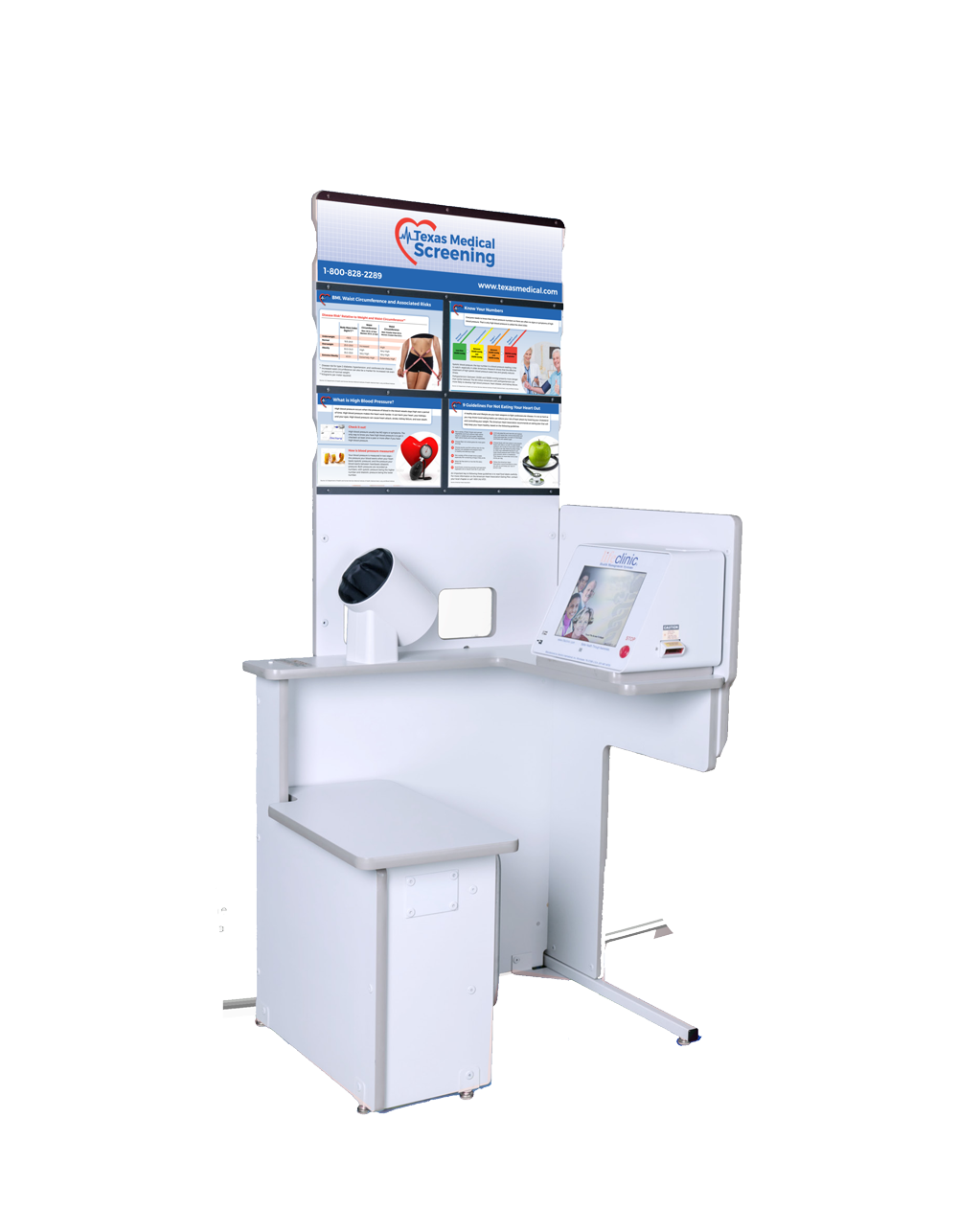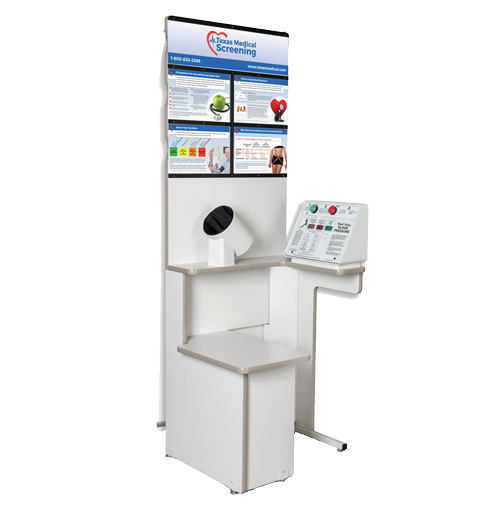 LC 500
Blood Pressure | Weight | BMI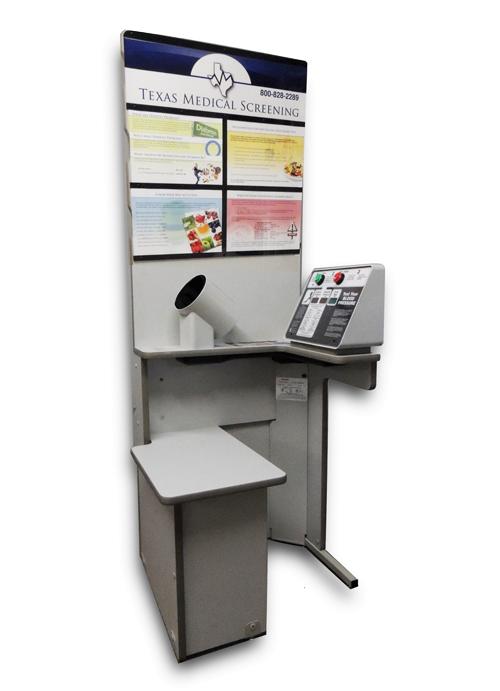 90550 Health Kiosk
BP | Weight | BMI
Industry Leading since 1977
We sell, lease and service a full line of self-service automated health monitoring computers and systems. Texas Medical Screening (TMS) distributes reliable and easy-to-use health kiosks. Our brands include the popular CSI Health, Healthbot, LifeClinic, Vita-Stat kiosks.
Results you can track and manage.
Putting one of our health stations in your office or pharmacy gives your customers easy access to vital health information and gives you the opportunity to council and advise them to help manage their health.
Employee Wellness Results they can see!
Adding one of our health stations to your wellness program gives your employees the ability to track their progress and monitor their health. We even offer stations and plans that send you reports so you can track employee health trends!
Helping Laredo Get Healthy
One of our long-time customers is the City of Laredo, Texas in Webb County. Zaida Gonzales, the Director of Health for the city, has not only successfully implemented an employee wellness incentive program for their 2700 employee workforce but has broadened the health awareness initiative to the residents of the city and county as well. We are proud to be a part of helping our fellow Texans Know Their Numbers!
Population Health Management
Healthy Living / Viviendo Mejor
The Healthy Living-Viviendo Mejor (HLVM) Program empowers referred patients and interested residents of the community with taking control of their health by enhancing their disease self-management knowledge. HLVM provides FREE access to our certified evidence-based curriculum (Diabetes Empowerment Education Program) and free health screenings.
Community Wellness
Good Life / Buena Vida
The City of Laredo's Good Life-Buena Vida program has a long history of providing wellness and early detection services in Laredo and Webb County. Early detection of chronic disease such as diabetes, hypertension, high cholesterol and other chronic diseases will help you prevent future complications and live a healthier life. The City of Laredo Health Department offers education, counseling and referral of patients requiring advanced care.